The Global Market requirements have led to a high demand of storage space inside warehouse buildings as an increasingly greater quantity of goods needs to be stored.
 A widespread tendency is to meet this need with a vertically structured development of the warehouse and with decreased available space for maneuver.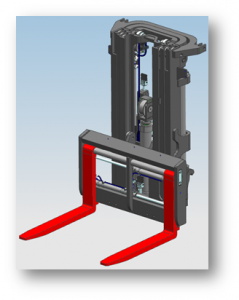 Liftek Elecar have always focused the attention and efforts on the market evolution and have added to their masts series developing and designing a  quadruplex mast with capacity of 7000kg and with a very small lost load and compact structure.
For more information please download the brochure and contact our sales dept for a proposal.