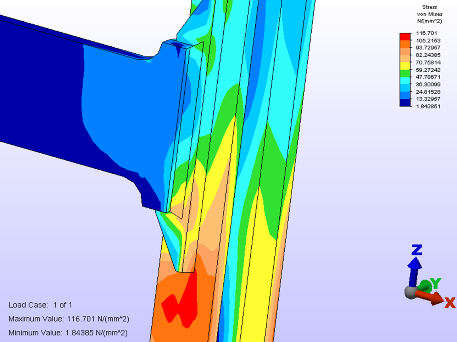 Such an important lift truck component has to be designed and simulated through CAD software programmes.
Thereafter  we analyse the mast model based on the FEM (Finite Elements Method)  thanks to which our R&D engineers are able to study complex structures, examine special mechanical items, study tensions and deformations – even in difficult areas, such as notches, edges, welded parts and stocky sections – and easily  foresee the behaviour of a mechanical item even before it is built.
All the above is obtained very quickly and economically.
In the production chain, the  company data is handled  through PLM solutions, that  guarantee solid  information generated by the  product set up system.