In compliance with the lift truck standards and recommendations, there is an increasing request to approach the load in quite remote places by using traditional systems.
The key success factor is our  approach to personalisations.
Features:
H3=3400 H1=3475
Mast weight: 4550 kg
Capacity: 18000 kg @ 1200 mm
Attachment: ISS/FP
The increasing number of requirements for special applications and the tighter collaboration with the final customer led to the development of a noteworthy special mast.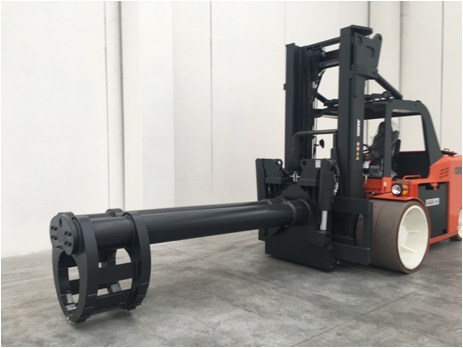 For more information please download the brochure and contact our sales dept for a proposal.