FEM analysis of a complete mast with 3 stages in different loading conditions.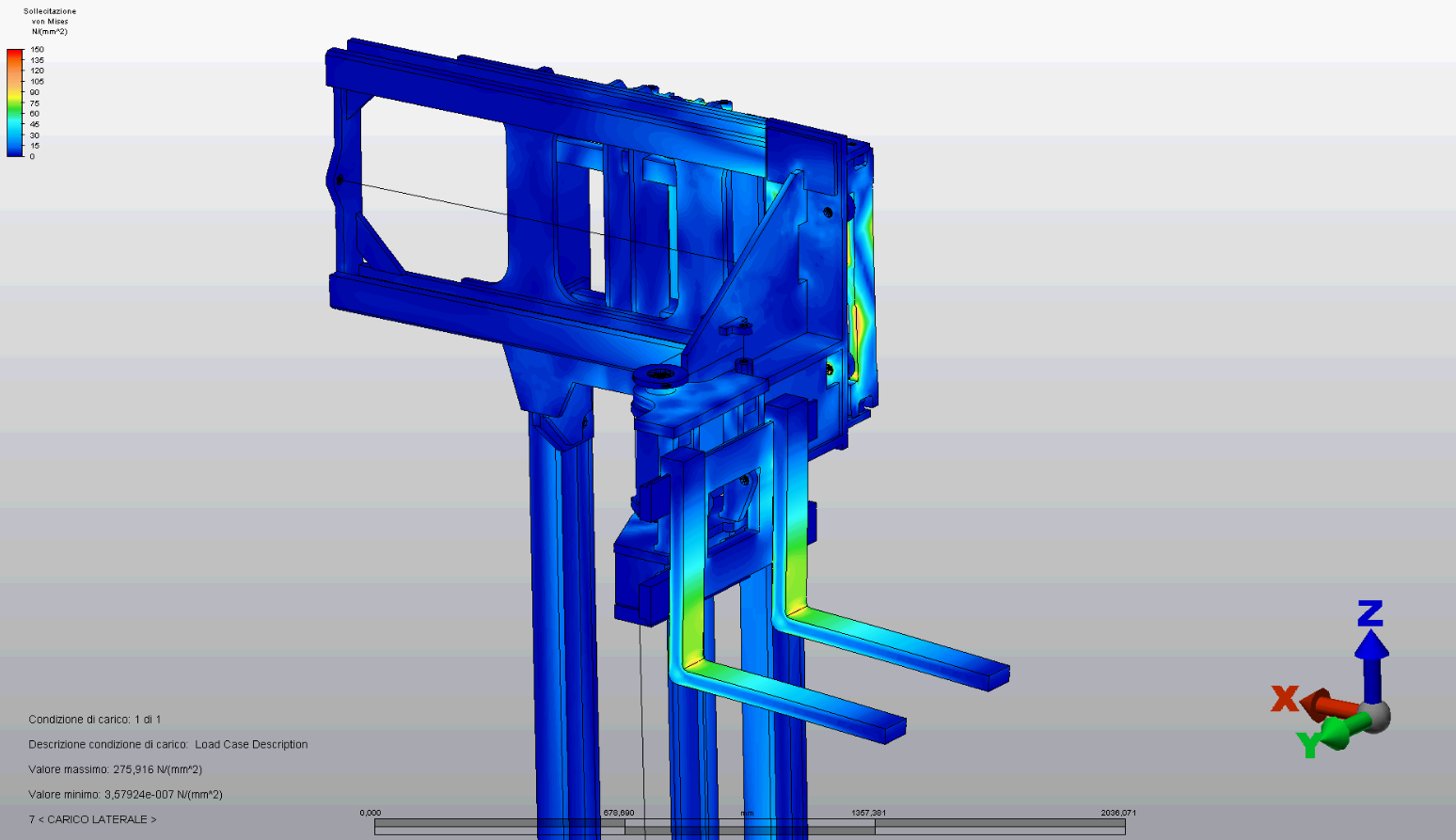 When the used model mirrors the actual conditions in the most realistic possible way, even the analysis of such a complex and peculiar application can give truly reliable results, despite the high computational costs.
For further information please download the brochure and contact our sales department.